Marketing through email is the most efficient and cost-effective method to stay in contact with customers and expand your company's reach. With the rapid growth of social media and other channels of digital marketing, email marketing may need to be updated. However, emails are essential to any marketing strategy, and here, in this piece, we'll talk about the benefits of marketing via email and how it can assist your business.
Many companies use email marketing to improve their presence, which ultimately boosts their revenues. It is usually considered an effective method of ensuring that profit is made. In the report for Marketing Week, $29 billion is the sum each year generated by marketing via email to increase sales. This figure is not surprising since a number of factors have contributed to its popularity. It is the first step to improving the relationship between the customer and the seller. This way, you'll draw the attention of your customers in contrast to other marketing strategies. When they open your mail, they are hoping to read it, but they may not do so because of pop-up ads. The only thing the reader needs to read the message is what it contains.
With many types of email marketing prevalent in India, the business owner has to choose one and cater to the target audience with customisations. But before talking about the benefits of email marketing, let's compare it with other modes of marketing and talk about the rulebook to adhere to when traversing the route of email marketing.
Email Marketing Vs. Social Media
Before giving any reasons for choosing email marketing as our main hero, let's look at this table.
| | | |
| --- | --- | --- |
|   | Email Marketing | Social Media |
| Total users | 3.8 Billion (approx) | 3.4 Billion |
| Preferred channel for promos | 60% | 20% |
| Conversion rate | 6.05% | 1.9% |
| Engagement Rate | 22.86% | 0.58% |
| ROI | 4400% | |
There's no room for flimsiness in email marketing. It's straight to the point. This type of marketing gives information about the product. It also gives the opportunity to access large-scale products through this. While everybody can agree on that, there is a need for improvement when it comes to advertising on social media. For social media, for example, it's still a way of promoting your products or services. But, email marketing presumes that the consumer knows something about the service or product that you provide.
Furthermore, the data show that 60 percent of consumers prefer to sign up for the mailing list of a company when they want to receive promotional messages. However, only 20% of users choose to click on the company's "follow" buttons on social media sites to enjoy the same benefits. Its great news for businesses of all sizes.
How Email Marketing Is A Tough Competitor Against Other Forms Of Marketing?
Businesses earn 50% of their profits by placing their ads on Google. (Economic Impact and Google Ads)

Every dollar you invest in marketing via email yields a ROI of $38.

(Campaign Monitor)

The average click-through rate (CTR) from Google Ads throughout all sectors is 3.17 per cent , and 0.46 percent in the Display and Display networks.

(WordStream)

The CTR for emails worldwide average for email is 3.2 percent and above.

64% of consumers say ads today are annoying or intrusive. (SmallBizTrends)
73% of millennials identify email as their preferred means of business communication. (curious)

92% of advertisements on the Internet are not read.

(LinkedIn)

70% of individuals want to learn about products through content rather than traditional advertising.
The above statistics and facts show how email marketing can be a viable option and presents a significant competition to other methods of marketing. In addition, the laser-bomb method (email marketing) has made this technique more popular and generated more money.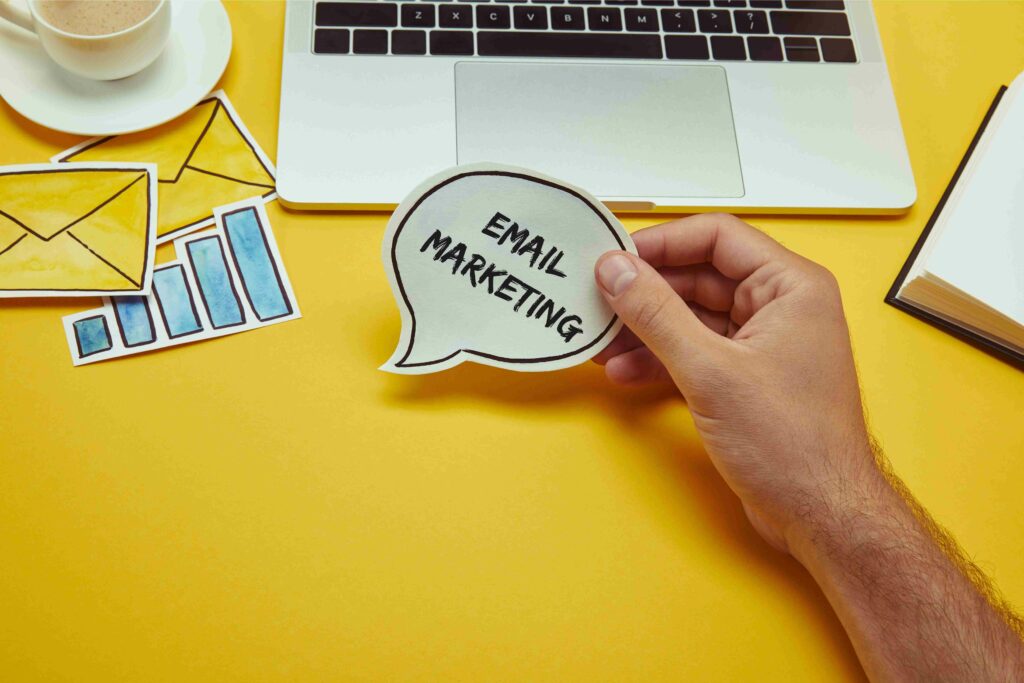 Benefits Of Email Marketing
It's the least expensive method to communicate with your potential customers. In contrast to traditional methods of marketing like print ads, billboards, or commercials on billboards and TV, it doesn't require an enormous budget. A lot of email marketing platforms charge per subscriber they have, which is why they are cost-effective and adaptable for businesses of all sizes. The most efficient ROI (return on investment) when compared to other channels for marketing The average return on investment (ROI) for email marketing is around $42, according to research by DMA and DMA. This ROI comes from the capacity to focus on particular segments of your intended market, as well as from individualization and the capability to track and analyze the results of your campaigns.
Reaches Targeted Audiences
Finding the ideal target audience at the right time is the most important thing for your company. There's a reason why companies test out their marketing campaigns, and then they launch them when the tests have been successful. Emails can be used to target specific groups of people as the figures from the above table show.
Subscribers are able to access their emails on various devices, increasing the chance that they'll appear in the minds of buyers. If you're able to identify the right people it is possible to convert those who aren't buying into customers who are loyal because there's a reason the reason why the person not convinced is an email subscriber. After you've improved your product improving it in any way you want then you can introduce the bait. The clients will appreciate the method and you'll have gained one more customer. Additionally, you'll earn higher ROI thanks to constant resources and positive reviews.
The customization of emails has enhanced the effectiveness of any business. It is possible to divide your subscribers' lists and send different emails to your customers. For example, the email that you send to a particular customer may be different from that sent to customers who are regular buyers. In the first case, you're trying to retain customers, but in the second, you're altering your promotional offers to suit the needs of the buyer most effectively. Additionally, because your emails may be completely different for each individual that you are contacting, you should include calls-to-action. Segmentation lets you classify your customers and make your job simpler.
Communication With The Audience
Isn't it nice that the writer of your novel sends their congratulations for the success of the book's release on social media? It was the case for me when the Ikigai author shared this message on social media and posted a comment on one IG post. It was a moment of familiarity and comfort.
The above experience can be shared with customers, who will feel a sense of belonging to your product. They will be able to contact you to discuss the issues they have once they're comfortable with the way you handle the issues. As a marketer, you'll make sure to keep this avenue open because good customer service is one of the most important reasons that customers remain with you.
Additionally, responding to emails usually provides solutions. It could be funny, congratulatory , or even a promotion. The reason is important, and customers are enthralled by the letters. In addition, it keeps them interested all through the year.
How Can You Maximize The Benefit Of Email Marketing?
You have created an email marketing ad campaign that brings in the numbers. But the numbers are not progressing further. The biggest risk is stagnation to any business. So, to mitigate that, develop a lot of surveys and encourage your customers to be a part of it. In return, you will get an honest review of your business. By implementing that, you are satisfying the customer's needs and gaining knowledge on the pulse of the customer. In addition, you will gain insight into current trends. That will help you plan your promotions better and instil new features that will give you a high ROI in the future. Also, an essential tool of Net Promoter Score will help gain the database of customers, and you will know the brand ambassadors ( loyalists) of your products. 
Do you know 58% of consumers open their mail in the morning? This is the first thing they do. The number is enormous, and you can use this to your advantage. Using this magical technology, you can set your mail to land up in a customer's inbox at that precise moment. This will help in bringing up the conversion rate of your product.
Like we said, creating a campaign for email marketing doesn't need weeks and months. Anyone can complete it in a short period. Therefore, you can start your email marketing campaign in no time with the above two email marketing features.
Easy To Create And Measure
In the above section, we had said that it is easy to create. All you need to do is spice up the content by adding videos of the products as well as unique images and logos. But, you are also able to utilize the content because a huge rate of conversion has been made.
In order to create a great email marketing campaign to promote our service We must utilize software that provides us with precise information about click-throughs and conversion rates. These mistakes are being corrected, which will allow us to create an effective advertising campaign. In addition, making sure you hit the jackpot with the techniques of trial and error is vital.
Have you ever received a notification of an email to complete an order from Swiggy's/Myntra/Flipkart's website when you have products unpurchased on the cart? The above email is enticing you to take the necessary call of action. According to HubSpot, 59% of consumers make their purchasing decisions with the help of this technology. In addition, there is a 760% increase in revenue in compliance with this.
This exponential number reflects that once the consumer about the product makes a decision can be turned into a call of action by following up. This is increasing the sales as well as bringing in revenue.
Reaching More Email Subscribers
Swiggy is a business which provides services that have successfully mastered the marketing via email. The number of customers onboard can reach up 4 million; What do you think Swiggy is able to achieve this much popularity? Would you say it's because of its services? It is true. However, it's like the SEO-generated content which is promoted in emails.
You've developed a great product or provided an unbeatable service. But the value of any item or service is determined by the users who decide to make a decision. With the email marketing method, users can go to websites that bring in traffic. It also boosts the ranking of Google and results in more conversions.
Owning Your Media And Social Contacts
The Instagram owner decided that this social media is not bringing in any revenue and hence has suspended it. So, where will  the list of your followers go? "Another brand"! But the significant slip up in this is that you will not have the contact list of your followers. So let's say it will affect your business badly.
You can't contact them; also, you have to build your network and connection from scratch. So, it is always advisable to have a subscribers list with their information on contacts.
We have talked about the benefits of email marketing and its sheer simple nature to develop it. But, as we had said before in the blog, the simple procedure can go haywire if not formulated correctly. Like it is said, the more professional it looks, the better impact it will have.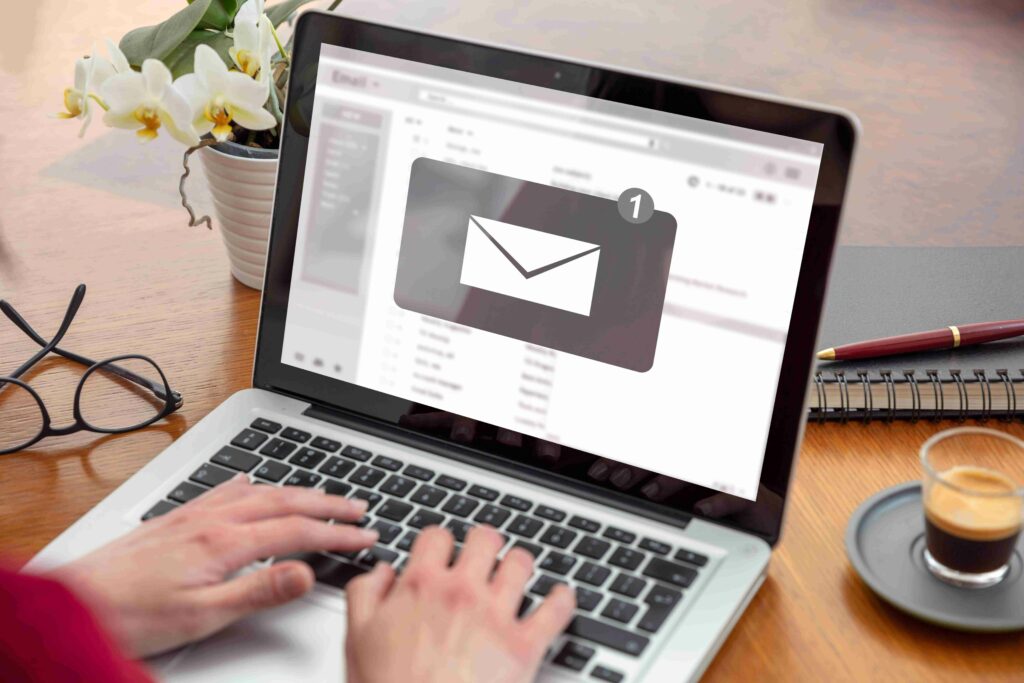 The Things To Avoid While Doing Email Marketing
Don't spam people. If the mail hasn't reached the right customer, there is a high probability your services will get unsubscribed.
The design of your mail should be accessible across all multiple devices and email providers. Also, make sure the image size is not too large, and there aren't numerous images. As this will take time to load, and in most cases, consumers will lose their interest in mails.
If you don't have the right skills to create a campaign, it is advisable to outsource the work as nothing screams more unprofessional than a tardy-looking mail.
Our Final Words Of Wisdom
The engaging content will make customers see your business as a professional enterprise. The content you write for your newsletter also assists you to effectively present your products and products and services. It's done through Buzz Creatix, where we provide killer content and suit it up with appropriate logos and therefore help in creating an impact. Also, the service does not end at this, and we cater our content to the targeted audience and deep dive into your business's nuances. This will help us in delivering and bringing in numbers to you. So give us a call, and we will be happy to help!